Emergency
Syria: Conflict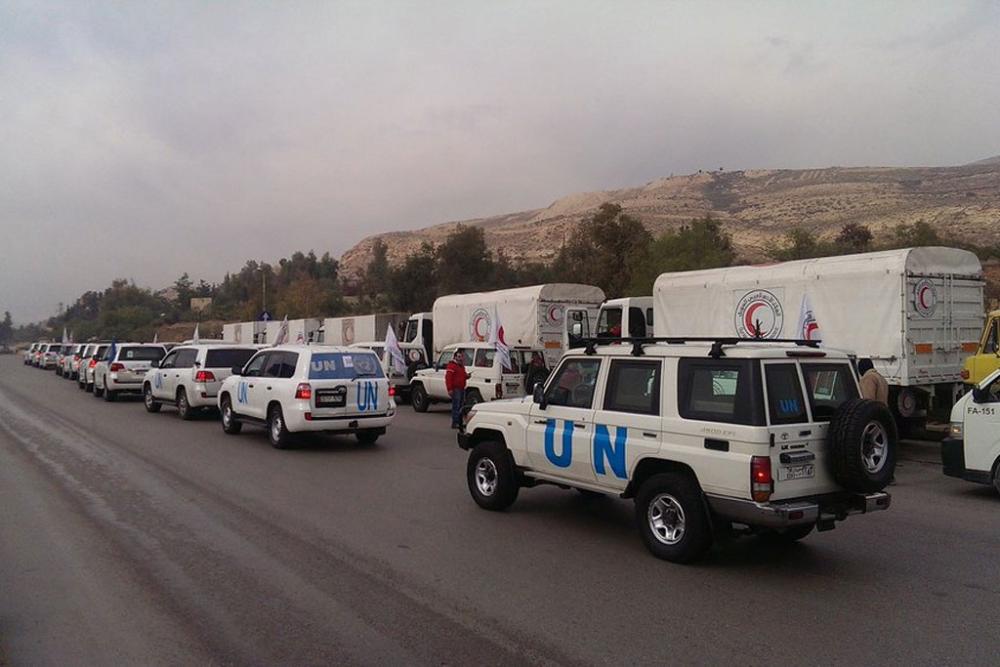 A humanitarian convoy on its way to the besieged Syrian town of Madaya. Photo/UN OCHA
As the Syria crisis continues in its tenth year, the scale, severity and complexity of humanitarian needs remain extensive. Across the country, an estimated 11.1 million people are in need of humanitarian assistance. In the north-east, increased conflict since October 2019 has resulted in widespread displacement. In total, the Syrian crisis has created more than five and a half million refugees and displaced a further 6 million Syrians inside their own country.
The ETC was activated in Syria on 14 January 2013 to provide shared security telecommunications and internet connectivity services to the humanitarian community responding to the crisis. The ETC is operating under the Whole of Syria (WoS) approach which comprises activities in Turkey, Lebanon and Jordan for an effective humanitarian response inside Syria.
Key concerns in 2021 include ending of hostilities and safe conditions for people displaced and living in overcrowded Internally Displaced Persons (IDP) sites, particularly in north-west and north-east Syria. The spread of COVID-19 in Syria adds another layer of complexity to an already catastrophic situation.
Overview
Funding status
Percentage received
100.00%
Related documents and links
Headlines and Events