Blog post
Snapshots from the Field: Boost to security communications in Syria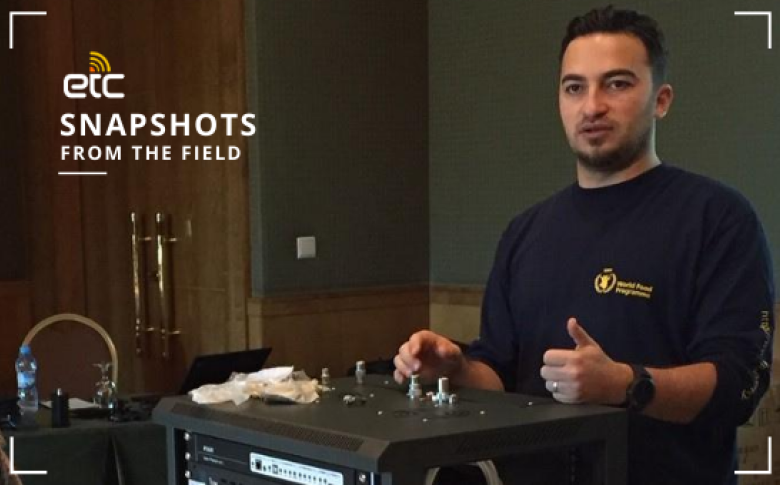 The foundation of security communications in Syria gained extra strength last week.
Despite the challenges of COVID-19 travel restrictions, a Telecommunications Security Standards (TESS) mission gave hands-on support to the ETC in Damascus, delivering crucial training on telecommunications to key technical staff across the UN.
Their new skills will be used to support the ETC's ongoing country-wide project to streamline and upgrade telecommunications systems across Syria, in line with the TESS project. The training is also part of a wider support and assessment mission of the UN security communications in the country – ultimately supporting the safety and security of all humanitarians responding to the crisis in Syria.
"The training was a great opportunity to meet, share knowledge and experience…and for sure deal with real equipment and programming" – Sami Alio, TESS telecommunications specialist.