Preparedness
Preparedness in the Pacific Islands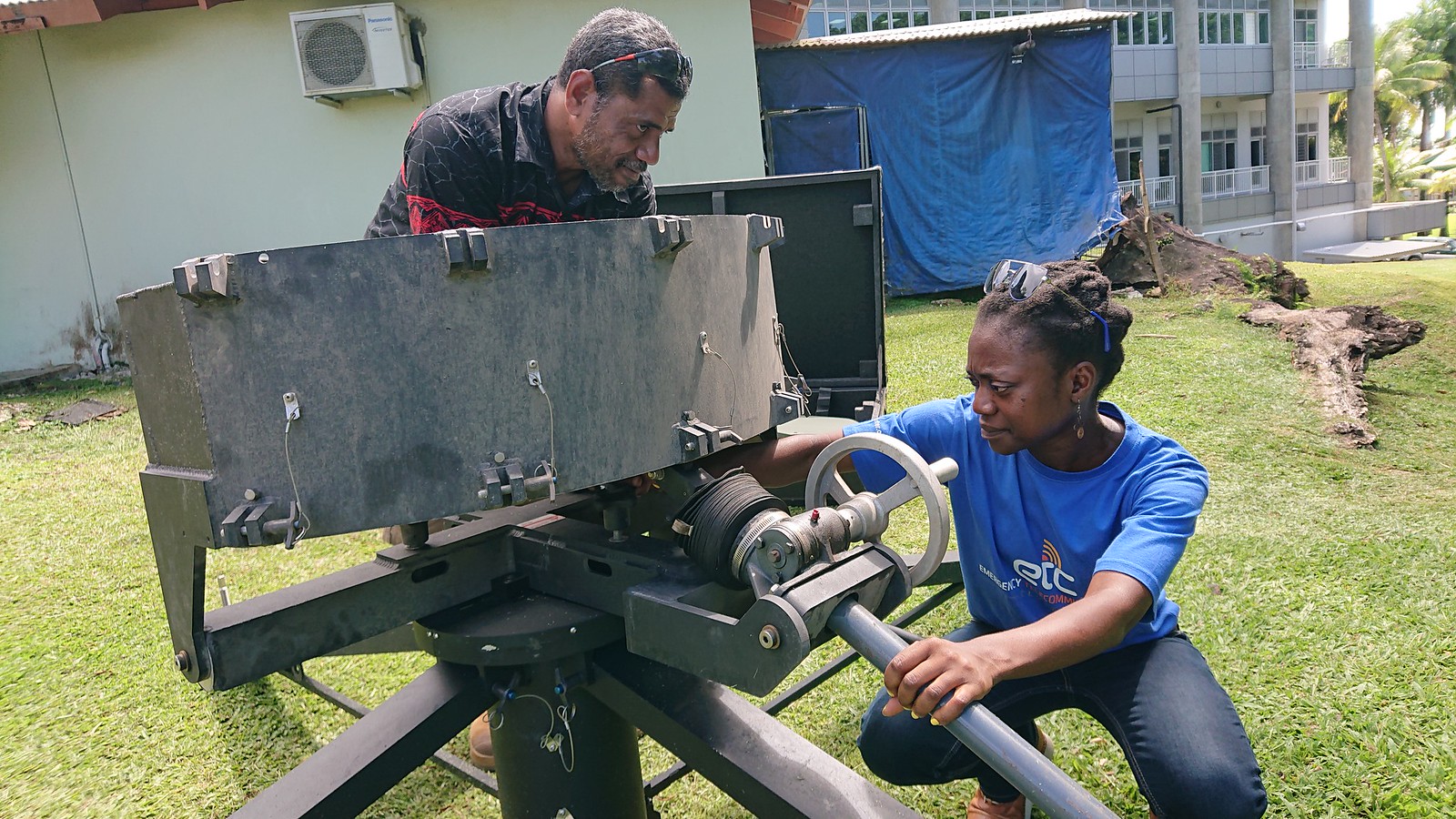 The ETC Coordinator assists a local partner in Fiji to test rapid-deployment satellite equipment
The World Food Programme (WFP), global lead of the Emergency Telecommunications Cluster (ETC), is actively working on ETC preparedness activities in the Pacific Island region. In September 2015, WFP opened an office in Suva, Fiji, to support emergency preparedness in three sectors - Food Security, Logistics, and Emergency Telecommunications - across the Pacific Islands. On 30 November 2016, the Emergency Telecommunications Cluster for the Pacific was officially activated under the structure of the Pacific Humanitarian Team (PHT).
In 2016, WFP prioritised the following Pacific Island Countries for national engagement for ETC preparedness: Fiji, Samoa, Solomon Islands, Tonga and Vanuatu. In 2017, the ETC began expanding its engagement into North Pacific Island countries in the Marshall Islands (RMI), Federated States of Micronesia (FSM), Palau, Kiribati, and Tuvalu.
The ETC in the Pacific is part of the Joint Pacific COVID-19 Incident Management Team (IMT) led by the WHO Pacific sub-office and has been key in identifying country and sector communication needs as part of this team.
Overview
Funding status
The ETC in the Pacific has US$236,000 in available funds received from OFDA/USAID to carry out its preparedness activities in 2021.
Related documents and links
Headlines and Events