Turkey
ETC Activities
The ETC is present in Turkey due to its 'Whole of Syria' approach meaning it supports all countries affected by the situation in Syria, including Lebanon, Jordan, Iraq and Turkey to ensure a unified response to the crisis.
At the start of 2015, the ETC in Syria launched a project to strengthen the emergency communication system at operational locations in south-eastern Turkey, close to the Syrian border. The project scope includes:
an expansion of the UHF radio network coverage in four locations (Gaziantep, Hatay, Kilis and Sanliurfa),
the deployment of an inter-agency radio room at the UN hub in Gaziantep
radio training sessions for humanitarian staff.
The ETC, led by World Food Programme (WFP), collaborates closely with all its partners, including UN agencies, NGOs and standby partners to ensure it delivers services that help the entire humanitarian community.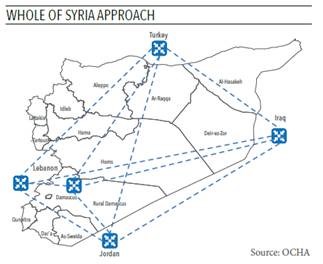 Useful links