Blog post
Expanding the Emergency Communications System in Turkey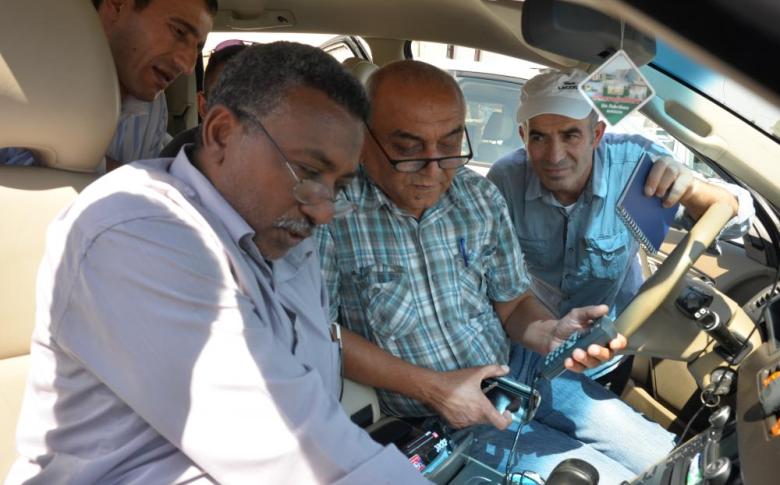 Want to hear an alarming stat? Since 2011, an average of 50 Syrian families have been displaced every hour of every day1. Now close to entering a sixth year of conflict, it is estimated that 13.5 million people in Syria need protection and some form of humanitarian assistance.
Since the first Syrian refugee camp was established in Turkey in May 2011, an estimated 2 million people have crossed the border, making Turkey the country hosting the largest number of people displaced by the Syrian crisis.
Through the 'Whole of Syria (WoS) approach', activities are coordinated from multiple hubs across Syria, Lebanon, Jordan and Turkey ensuring a unified response to the crisis. From Turkey, humanitarian assistance is delivered both across the border to Syria as well as inside Turkey itself.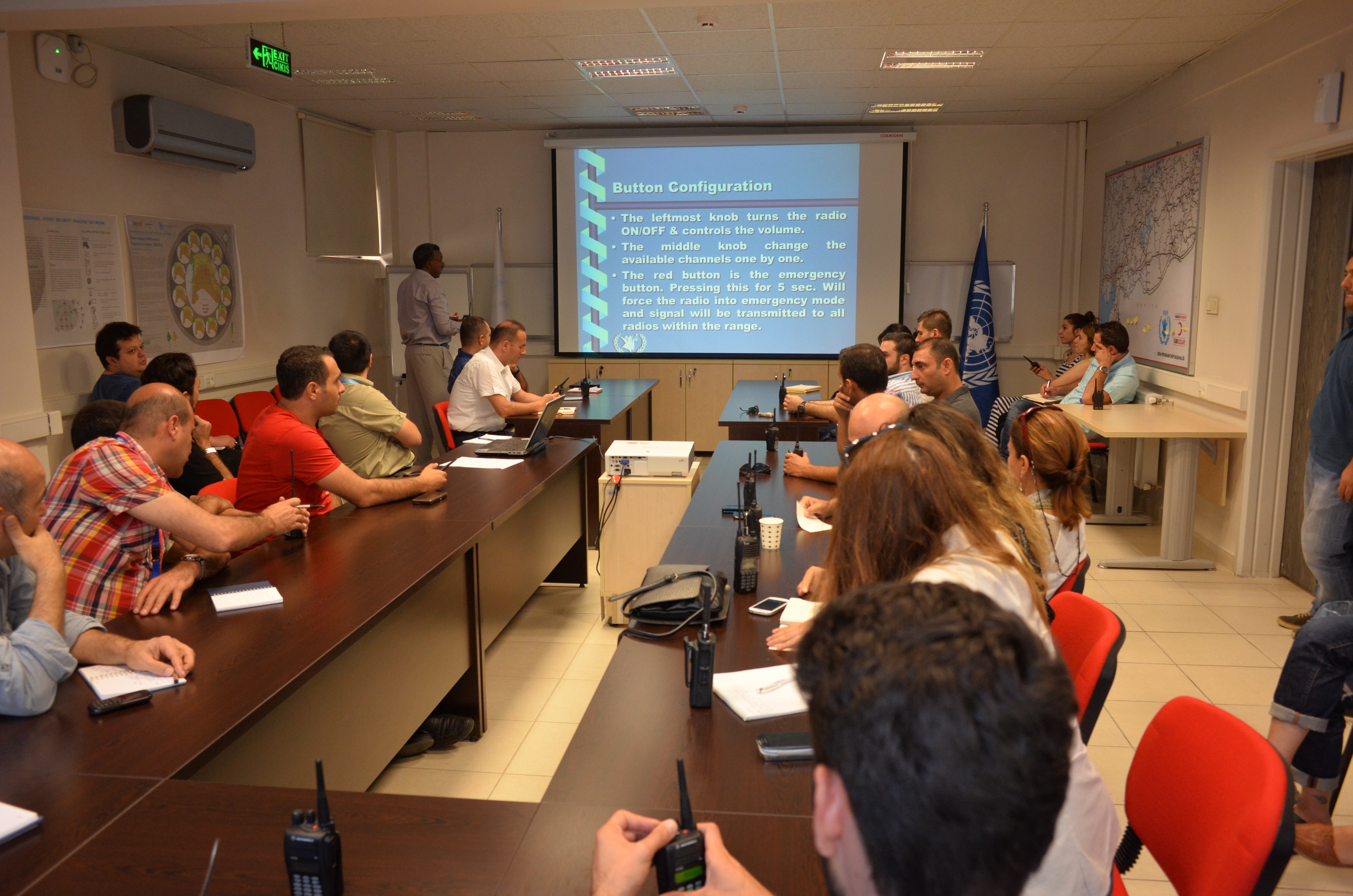 In early 2015, the Emergency Telecommunications Cluster (ETC) launched a project to strengthen the security communications network across operational locations in south-eastern Turkey, close to the Syrian border. The project scope included:
Expansion of UHF radio network coverage in four locations (Gaziantep, Hatay, Kilis and Sanliurfa)
Deployment of an inter-agency radio room at the UN hub in Gaziantep
Radio training sessions for humanitarian staff.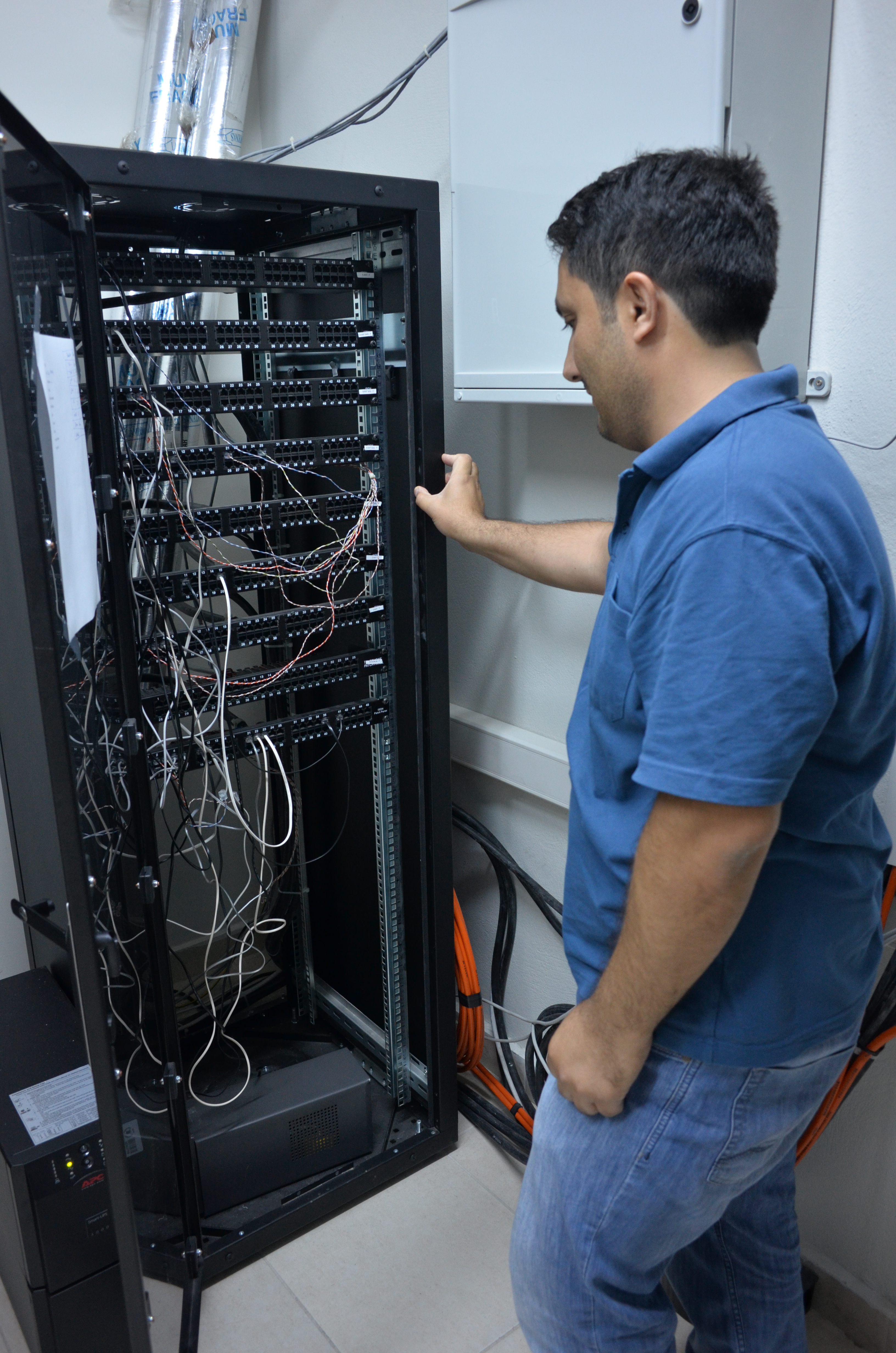 The project is now in its final stages and will be completed when the last radio repeater is installed in Sanliurfa, after necessary local approvals are granted. The radio room in Gaziantep is now operational, supporting the safety and security of humanitarians operating in this area. Radio network coverage is available across Hatay, Kilis and Gaziantep. Humanitarian partners who would like to know more about the network can contact ETC Syria: Syria.ETC@wfp.org.
As part of the project, the ETC offered two types of radio training to humanitarians. Basic user training was delivered to humanitarian staff on how to use a handheld radio, and radio protocol for safety and security. Advanced training was provided for radio operators who work in the radio room. In total, 86 humanitarian staff from 12 organisations were trained in Ankara and Gaziantep on the use of radio communications.
This project was driven by ETC Syria lead agency, World Food Programme (WFP), in close collaboration with UN Department of Safety and Security (UNDSS), supported by UN Development Programme (UNDP). The collaborative culture of organisations responding to this crisis enables effective delivery of essential communications services that support the entire humanitarian community with their emergency operations.
[1] 2016 Humanitarian Needs Overview – Syrian Arab Republic
---
By Salma Farouque, ETC Officer