Blog post
Snapshots from the field: Pacific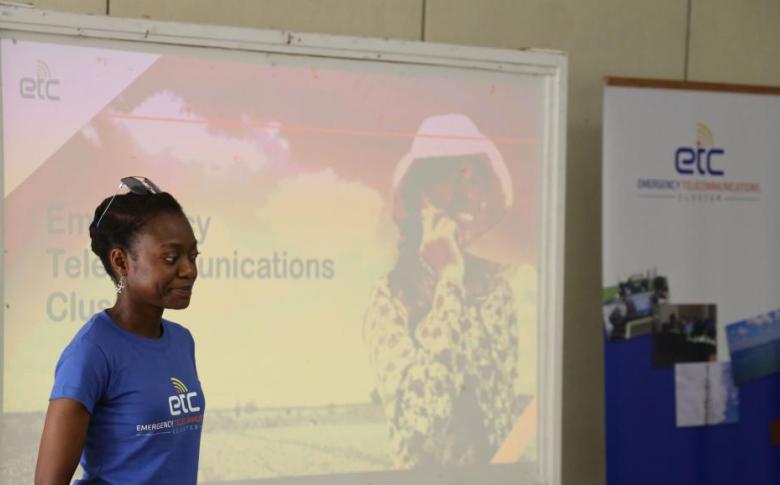 Strong procedures are essential in response to natural disasters and can make a very real difference to the lives of island communities. This was the lesson learned during the ETC Pacific preparedness workshop hosted by Micronesia's Department of Transportation, Communications and Infrastructure.
A cluster of remote specks in the vastness of the Pacific Ocean, it's easy to see why Micronesia – along with all Pacific Island countries – must take communications preparedness into consideration more than most. A paradise home to palm-shaded lagoons and ancient ruins in its best moments, Micronesia can quickly become overwhelmed by emergencies such as Typhoon Maysak which tore through the islands in March 2015 causing catastrophic damage to houses, crops and life.
Gathering on the tiny island state of Pohnpei, key representatives from government, NGOs, national disaster institutes and telecommunications experts devised a concrete action plan for 2020 detailing how Micronesia's stakeholders can communicate effectively during national emergencies.
"You can have the best technology—but if the procedures don't work, it won't matter," says Hlekiwe Kachali, ETC Coordinator in the Pacific. "If you try to call a remote island, and the satellite phone isn't charged, or the radio is off, or the radio is broken—that's why you need a Plan A, a Plan B, a Plan C, all the way to Plan Z, and Standard Operating Procedures."
Hlekiwe painted a vivid picture of how common alerting protocols for widespread messaging across television, radio and the internet can impact on capacity to deliver critical services in an emergency.
Forearmed with new emergency communications procedures, Micronesia's response community is a step closer to being ready for the next natural disaster.