News
EMERGENCY ALERT: Hurricane Maria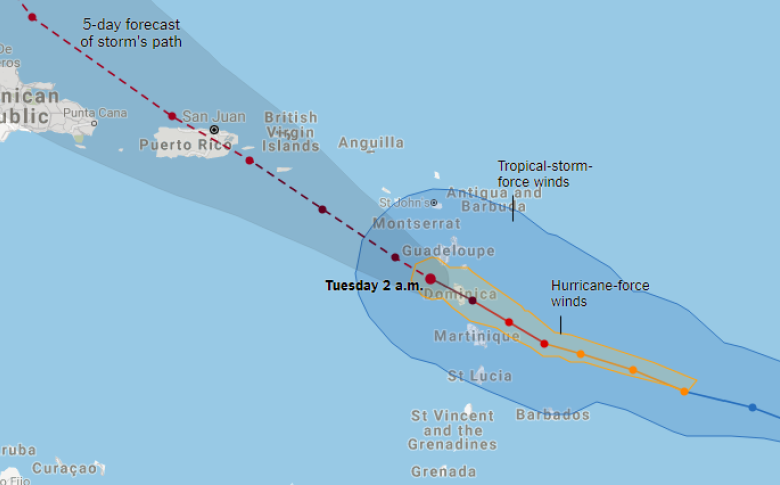 Hurricane Maria has been upgraded to a category 4 hurricane with maximum sustained winds of 205 km/h with higher gusts. It is following in Hurricane Irma's path and is set to hit several recovering islands including Antigua and Barbuda. Hurricane warnings are in effect for Guadeloupe, Dominica, St. Kitts, Nevis, Montserrat and Martinique. Tropical storm and flash flood warnings have also been issued for Puerto Rico, the British Virgin Islands, Saint Martin and Anguilla.
The Emergency Telecommunications Cluster (ETC) is currently not activated in the Caribbean, but World Food Programme (WFP), in its capacity as global ETC lead, is supporting the response activities coordinated by the Caribbean Disaster Emergency Management Agency (CDEMA) following Hurricane Irma and monitoring developments related to Hurricane Maria.
ETC members Ericsson Response, the Government of Luxembourg and WFP are in the region, responding to the most urgent needs in the affected islands.