News
EMERGENCY ALERT: Hurricane Irma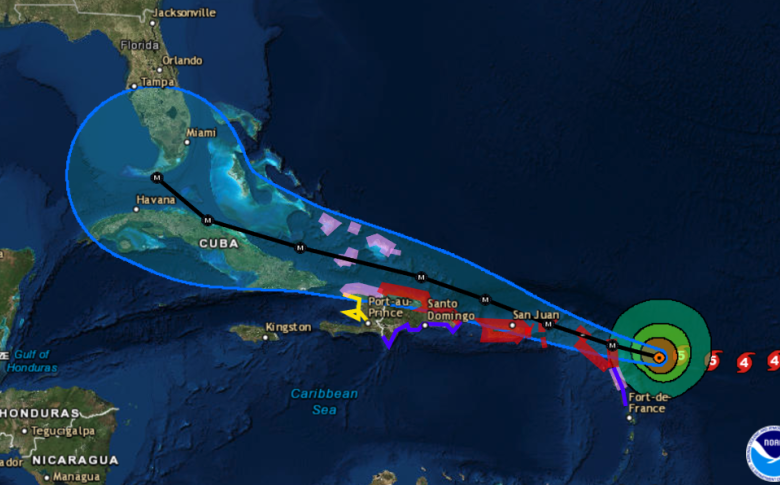 Hurricane Irma remains a category 5 hurricane quickly moving west over the Atlantic Ocean with sustained winds nearing 240km/h and higher gusts of up to 295km/h. The core of Hurricane Irma is expected to hit portions of the northern Virgin Islands and Porto Rico, then moving north west where it is expected to impact the Dominican Republic, Haiti and Cuba. The Government of Haiti has issued warnings for violent winds, excessive waves, severe flooding and risks of landslides for its north western coastal areas.
United Nations Institute for Training and Research (UNITAR) population exposure analysis for the Caribbean estimates that approximately 250,000 people are living within 120km/h wind speed zone and more than 13 million people are living within wind speed zone of 90 km/h. In addition, tropical cyclone Jose has also formed over the Atlantic Ocean on September 5th and is headed in the same direction as Hurricane Irma, likely to bring additional rainfalls and strong winds.
The Emergency Telecommunications Cluster (ETC) is closely monitoring the situation, with regional and global resources ready to deploy.