Blog post
From Typhoon Haiyan to the Nepal Earthquake: A Finn recalls his time in the Himalayas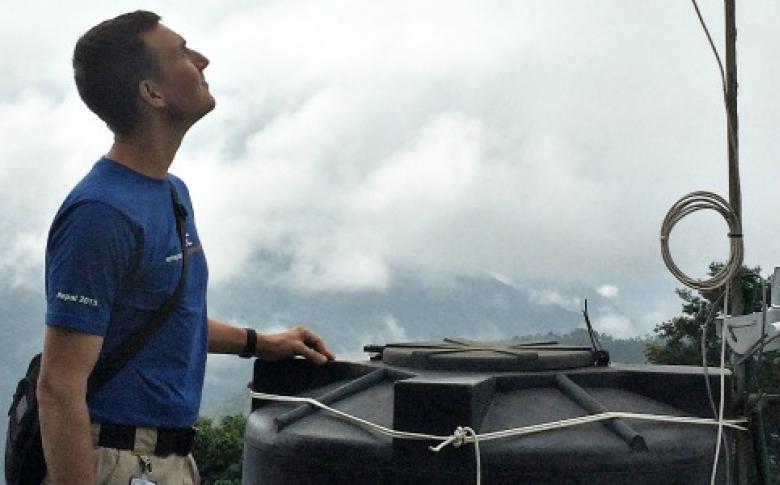 Working in a disaster area is not a new experience for Sami Eemeli Nikkanen, a young Information Technology (IT) specialist from Finland. Soon after Typhoon Haiyan devastated parts of the Philippines in November 2013, Sami was on the frontline, in Tacloban, dealing with emergency telecommunications for the humanitarian community. Two years later, Sami was using his skills for the Emergency Telecommunications Cluster (ETC) in Nepal, led by the World Food Programme (WFP) and Ministry of Information and Communications, after the twin earthquakes that shook the Himalayas in April and May 2015. In both cases, Sami had been seconded to the United Nations by the Crisis Management Centre of the Government of Finland (CMC Finland).
In August this year, Sami packed a big rucksack full of warm clothes, a pair of winter boots and got ready to work in the challenging terrain of the Himalayas. "It happened at four days notice. I was both nervous and excited to work in Nepal," remembered a smiling Sami. "I was nervous because I had heard about the never ending aftershocks, but I was also excited to face the operational challenges that would arise from such a geographical terrain."
Sami was stationed in Charikot, the headquarters of Dolakha district, one of the worst hit by the disaster. The infrastructural damage following the second quake, on 12th May, was huge, and Charikot was one of several humanitarian hubs in the country, from where aid agencies were dispatching relief material to affected areas.
As an ETC team leader, Sami's job was to ensure best available quality of services, uninterrupted Internet and other telecommunications access for the response community working there. Together with his small team of colleagues – two technicians, one electrician and one roaming specialist from Ericsson Response - he would often work late into the night to overcome never-ending technical challenges.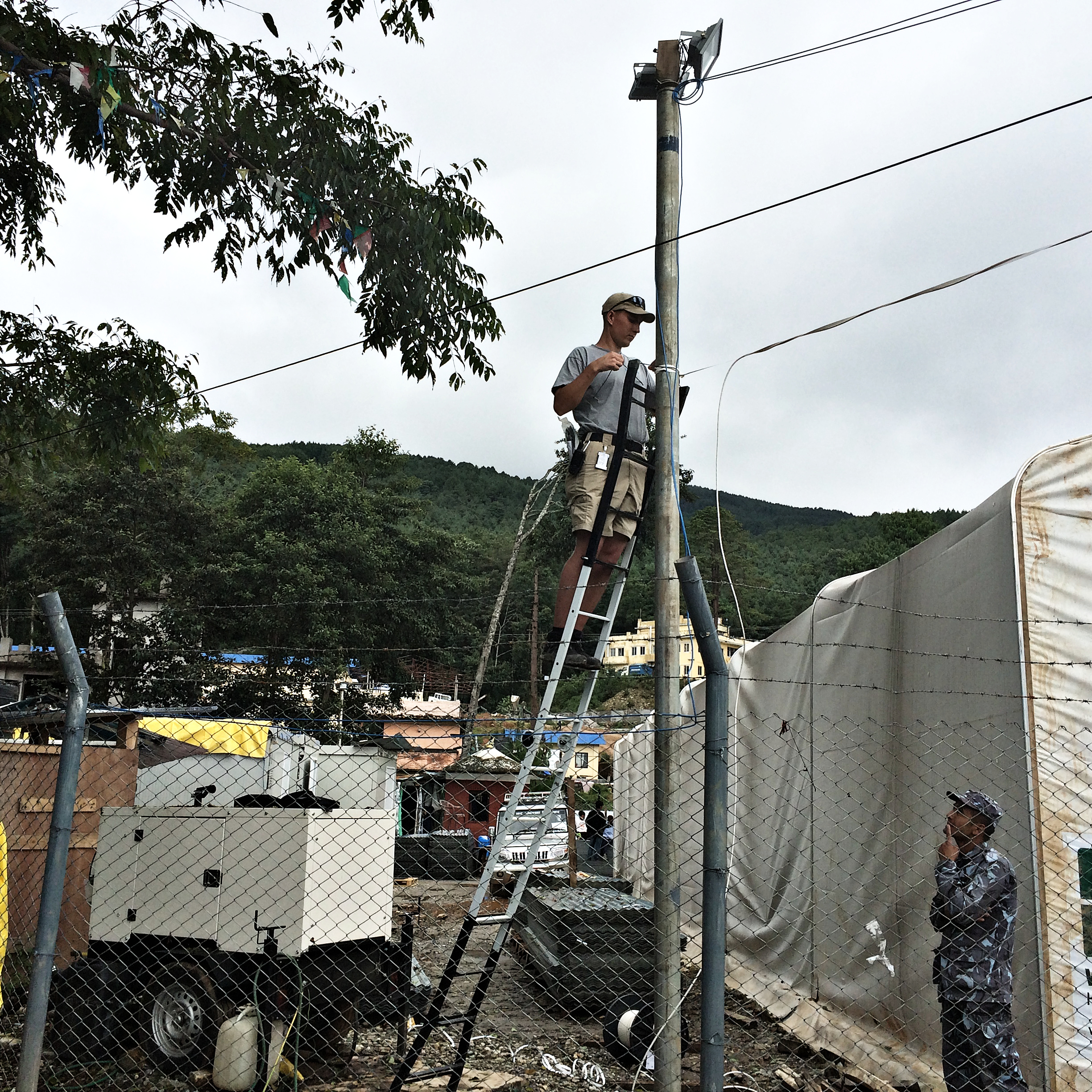 A man with a useful hobby
"During my spare time, I try to be a bit creative. Back in Finland, for a hobby, I've been building turbocharged motorbikes, one jet engine and repaired lots of motorcycles and cars. So I wanted to see what I could build here, with little time or resources available," said Sami. The result was an efficient trash burner for the emergency camp where humanitarian workers were staying, and which will eventually be donated to the local school.
When he was not scrambling to fix a telecommunications issue, Sami would spend his evenings around a small bonfire, with his new friends from Afghanistan, Denmark, Germany and Sweden, talking about life and reminiscing about home.
When asked about his personal feelings on his Nepali experience, Sami's smile momentarily vanished. "Although I very much enjoyed the mountain backdrop, it was grueling to work amidst such devastation. I was saddened to see the living conditions of women and children in these remote villages. The winter is close and I hope the earthquake survivors will have a roof above their heads before the first snowfalls."
How did his Nepal stint compare to the Philippines, where Sami also oversaw the day-to-day management of a camp where humanitarian staff were lodged? "I arrived in Nepal as part of the second team, therefore I did not have to deal with the first days of the emergency, which are always the most demanding. In Tacloban on the other hand, even though I came five weeks after the typhoon, there was little time to rest. As everything had been destroyed, we had to start from scratch."
At that time, Sami was 31, and he had never worked in Asia before. "I had never seen destruction of this scale. When I got to Tacloban, rescuers were still recovering bodies from under the rubble. It was hard for me to digest what I saw. It was mentally and emotionally challenging", said Sami.
Back to different challenges in Finland
When we met Sami, he was just a couple of days away from the flight that would bring him back to Finland, and to his work as an IT specialist for Meyer Turku Oy, a private company that builds ferries and cruise ships. A different type of challenge, with 1,000 workstations, 800 mobile phones, 160 different ICT-systems that the shipyard and its design offices use for building ship systems as well as three regional offices in Southern Finland.
For Sami, being a CMC deployee was an amazing opportunity to work in places very different from his home country, with colleagues from all over the world. "While my job enabled me to help people that have been affected by deadly natural calamities, such as the typhoon and the earthquake, I also had the good luck to learn about different countries, cultures and make new friends," he said. "If given another opportunity such as this, I will surely take it up."
---
By Seetashma Thapa, World Food Programme (WFP) Nepal