Blog post
Snapshots from the Field: Reconnecting after Cyclone Yasa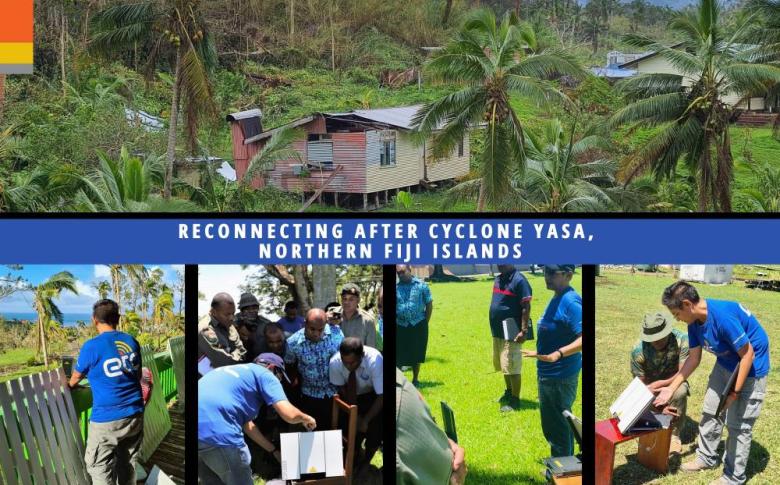 By Elizabeth Millership 
Cyclone Yasa wreaked havoc across the islands of Northern Fiji a month ago and recovery continues.
Supported by Crisis Connectivity Charter signatory Inmarsat equipment and capacity, the ETC assessed connectivity in multiple cyclone-affected sites, focusing on humanitarian distribution centres where critical assistance is received and delivered to those who need it most.
As communities get back on their feet, the ETC will continue to work side-by-side with the Fijian authorities to ensure a connected response.