Emergency
Central African Republic: Conflict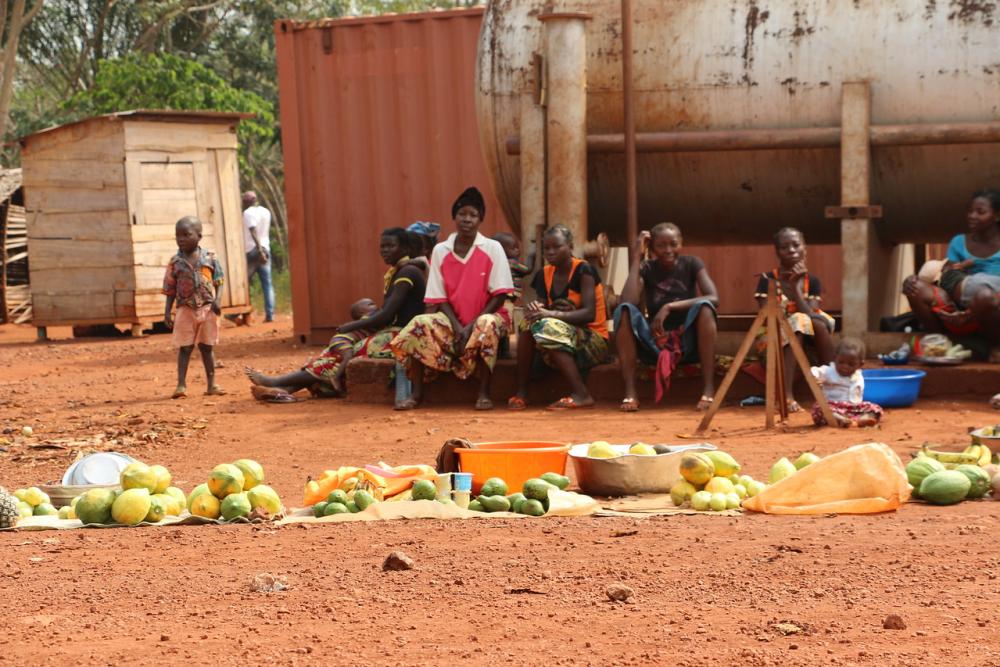 Fruit selling at an Internally Displaced Persons (IDP) camp in Bria. Photo credit: Phyza Jameel/ETC
The Central African Republic (CAR) has suffered from a complex humanitarian crisis since a protection crisis erupted at the end of 2013. Continued displacement and violence have had serious humanitarian consequences for civilians.
In December 2020, presidential elections in CAR were marked by a major surge in violence, catapulting the country into a new humanitarian crisis. More than 200,000 Central Africans have been forced to flee their homes. Before the recent wave of violence, more than half of CAR's 4.9 million citizens already required humanitarian assistance.
The ETC was activated in December 2013 in response to the crisis. Led by the World Food Programme (WFP), the ETC in CAR is providing ICT services for humanitarians in twelve common operational areas across CAR including Alindao, Bambari, Bangassou, Bangui, Batangafo, Birao, Bossangoa, Bria, Bouar, Kaga-Bandoro, N'Dele and Paoua.
Following a 2019 assessment, the ETC is implementing three projects to improve communications for Internally Displaced Persons (IDP). An Information and Learning hub, designated phone booths and common feedback mechanisms will facilitate access to information, help people contact loved ones and improve communication between the humanitarian community and IDPs.
The population in CAR is vulnerable to the impact of COVID-19. The ETC is supporting the Ministry of Health (MoH) to re-open a dedicated COVID-19 call centre in the capital city of Bangui to disseminate information and national health guidelines to help contain the spread of the virus.
Overview
Funding status
Percentage received
18.00%
Related documents and links
Headlines and Events