Blog post
What is it like to be an IT assistant with the ETS in Nigeria?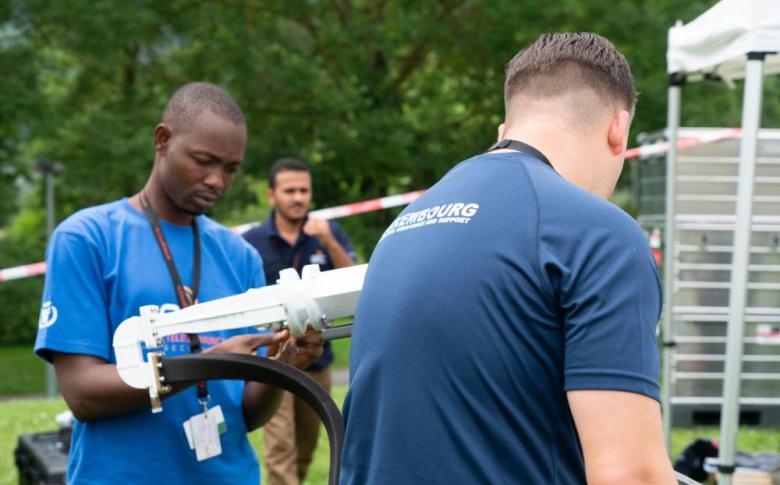 Ahmed Yusuf grew up on a street called Million Roads in Damaturu, the capital of Yobe state in Nigeria. Moved by the tumultuous times in his country, Ahmed now works as an Emergency Telecommunications Sector (ETS) IT assistant in Maiduguri. Following the Let's Net training in Luxembourg, we recently caught up with him on his first year working for the ETS.
Tell us a bit more about yourself.
Since my early years, I wanted to be a software engineer. I pursued a degree in computer science and information technology, and I recently completed my MSc. in Information Technology. I used to be a junior IT officer in a Kaduna-based consultancy firm. I also had the opportunity of collaborating with the National Agency for Food and Drugs Administration and Control (NAFDAC).
In early 2017, my perspective changed. I decided to shift towards the humanitarian field not only because of the current situation in North-East Nigeria but also because of the vivid memory I had about the devastating flooding I witnessed during my childhood leaving many families displaced."
What was your primary motivation to join the ETS team?
 Being from North-East Nigeria, I couldn't bear the feeling of running away from the local communities in need of help such as my neighbours and friends… When the crisis is over, I will be proud of being one of the people that provided humanitarian relief."   
How a day in the life of the ETS IT assistant looks like?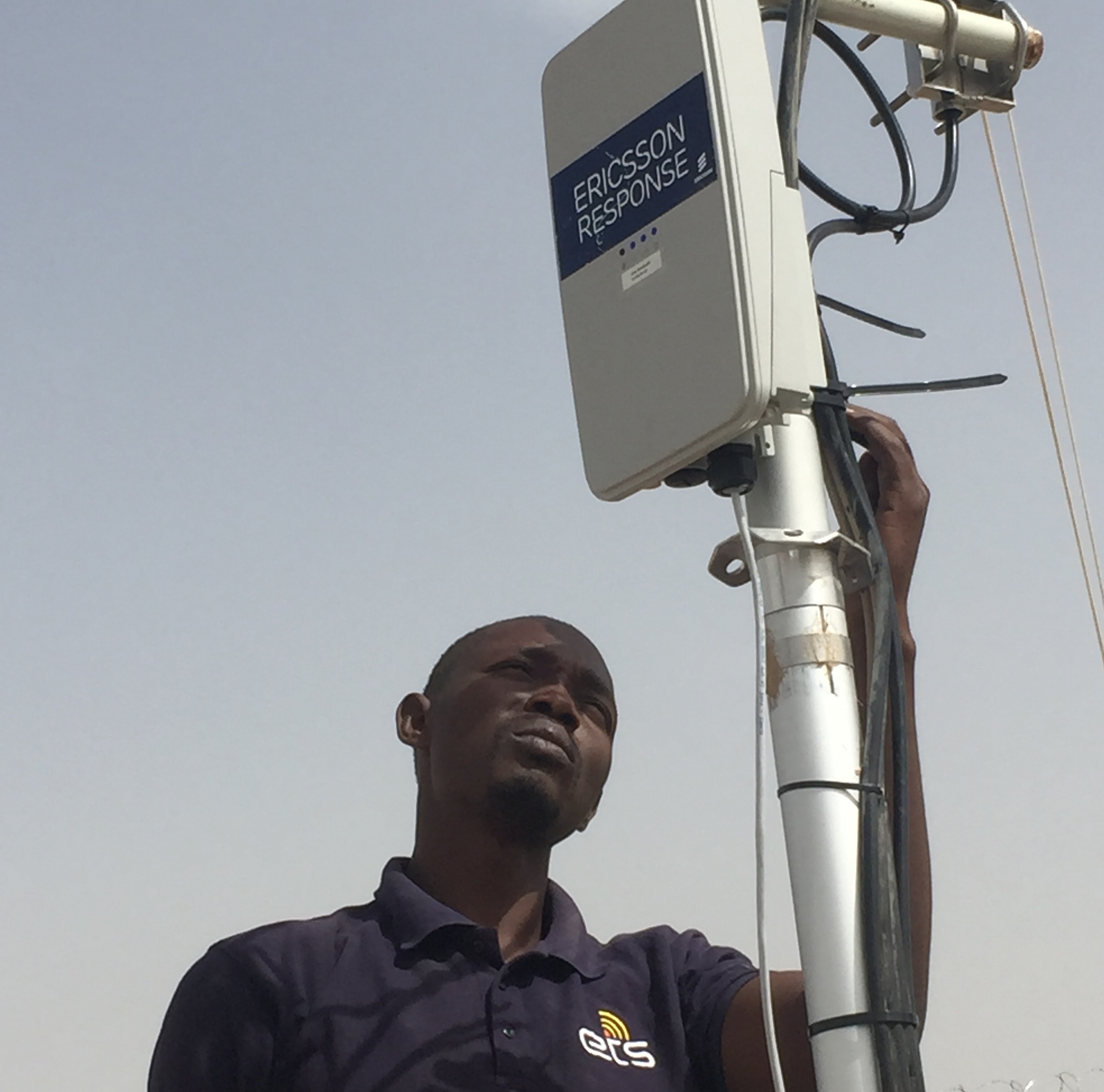 "When I am not on mission in a humanitarian hub* in North-East Nigeria, my day in Maiduguri starts by catching up with emails that need my urgent attention. After that, I check the status of all the ETS Internet networks to ensure the critical connectivity services we are providing in Maiduguri and in the remote hubs are fully operational. I can even monitor the performance of the ETS networks live on my watch!
I am currently spending most of my time configuring and testing IT equipment, which will be deployed in the hubs so our missions can be carried out without a glitch. In the ETS office in Maiduguri we receive frequent visits from end users in need of IT support. I am the one dealing with these requests as well as with the online requests for support that come from humanitarians using our services in the hubs. End user support is paramount to the ETS  providing a seamless user experience of our services. 
But my daily tasks are not limited to IT. I extend my support when needed to my telecommunications and business support colleagues to preposition telecommunications equipment at the warehouse or to conduct radio programming activities.
In quieter weeks, not very often, I try to engage in online IT courses to keep up with the latest developments in my field. Building my professional career in IT emergency is one of the most important things to me at this moment."
You were really looking forward to participating in Let's Net this year. What is your main takeaway from this training?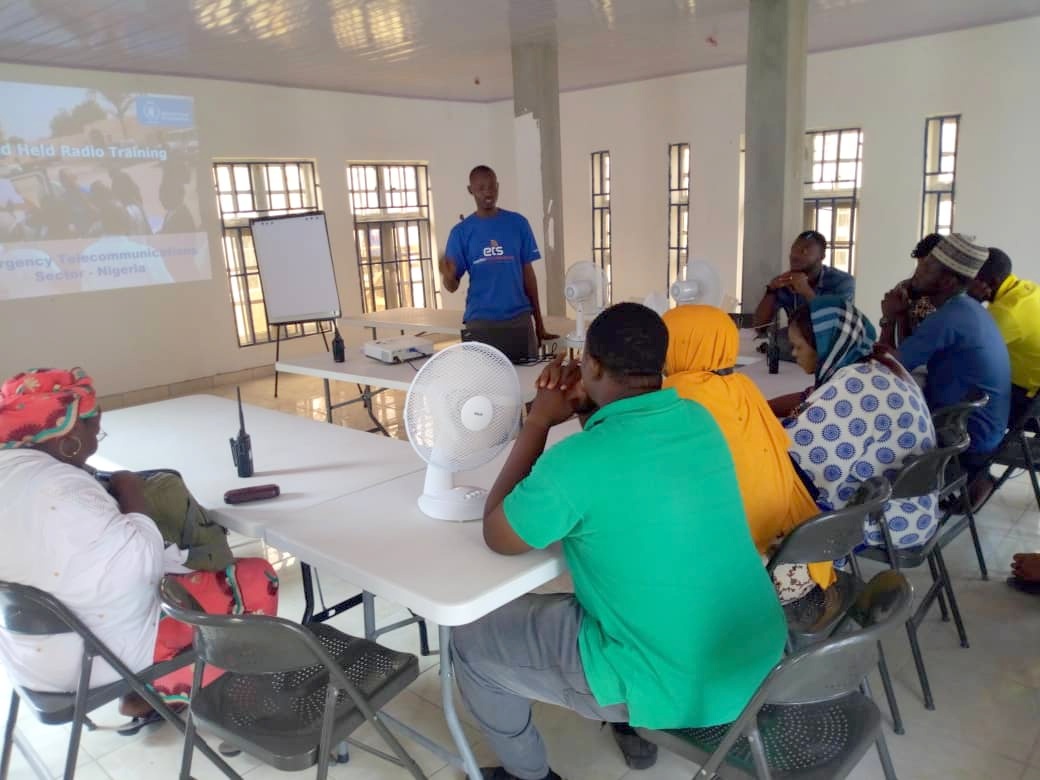 I found the Let's Net exercises not only relevant to my day to day activities but I also learned how to 'think outside the box' to make the most out of the available Information and Communications Technology (ICT) available resources in emergency contexts. 
My main takeaway of Let's Net is understanding the importance of having the right team with the right set of skills and experience to successfully provide vital communication services to humanitarians on tight schedules. Let's Net was also the perfect opportunity for me to learn new practical skills and meet other IT humanitarians with different experiences and exposure to emergencies."
What do you like the most about working with the ETS?
"To be honest, working alongside colleagues with vast experience in telecommunications and IT operations in emergencies is one of the reasons why I enjoy my job so much.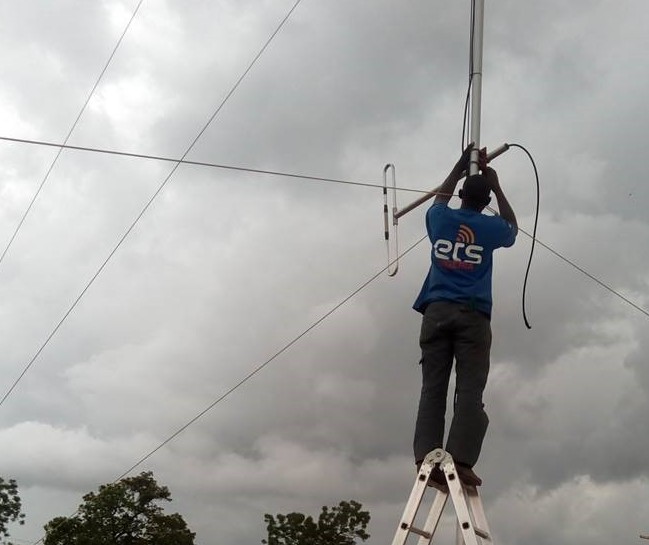 We face many technical and logistical challenges to deploy and maintain services [in North-East Nigeria] as well as to provide customer support in remote locations. But, whenever I see the smiles of humanitarian responders working in the deep field because of our teamwork, it is highly rewarding for me.
What makes ETS unique for me is that I have the opportunity to learn side-by-side with people that are passionate about their jobs and to contribute in my own way to the success of the mission."
In Nigeria, all clusters are being referred to as sectors. The ETC is therefore operating as the ETS with all project plans, appeals, services and deployments adhering to established procedures.
*Humanitarian hubs are being established in North-East Nigeria to provide humanitarians with accommodation, office space, warehousing facilities and vital communications services -enabling a more permanent humanitarian presence- in newly accessible remote locations where people have been severely affected by the insurgency. The standard ETS set up in these hubs comprises Internet connectivity and security telecommunications services as services from local providers are unreliable or inexistent.
---
By Erika Iglesias, ETS Information Management Officer, IT Emergency Preparedness & Response Branch, World Food Programme