Blog post
Snapshots from the Field: North-East Nigeria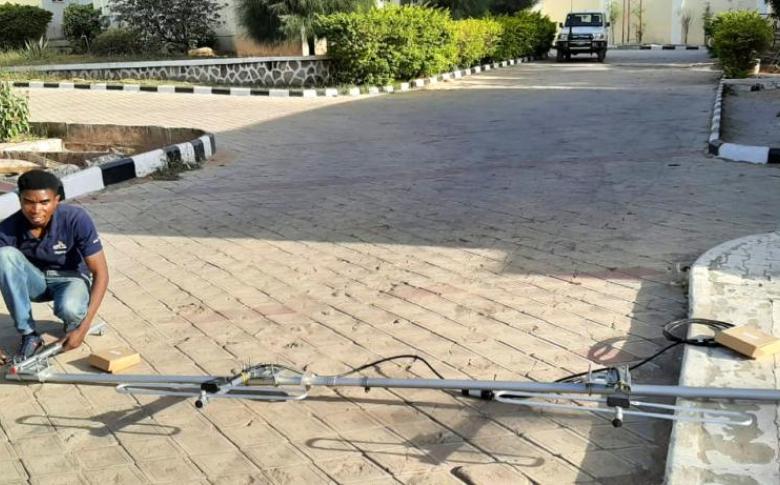 By Triwik Kurniasari
At a time when the security situation is deteriorating in certain pockets of North-East Nigeria, the Emergency Telecommunications Sector (ETS) team is ramping up the provision of security communications services to ensure humanitarians can continue to deploy to the deep field, carrying out their activities efficiently and safely, and ultimately saving more lives.
Just this week, ETS telecommunications specialists – Mithilesh Chaubey and Unity Oware – conducted a mission to Yola to install equipment to provide critical security communications services to humanitarian responders.
The ability to stay in touch with colleagues is especially important following the recent violent attacks on humanitarian hubs in the north-east. "We provided uninterrupted security communications to monitor and track staff, routes, and vehicles in North-East Nigeria," Mithilesh said, adding that security communications were absolutely vital in ensuring the security of staff while in the field.