Blog post
Saying goodbye to a "career mentor and a father"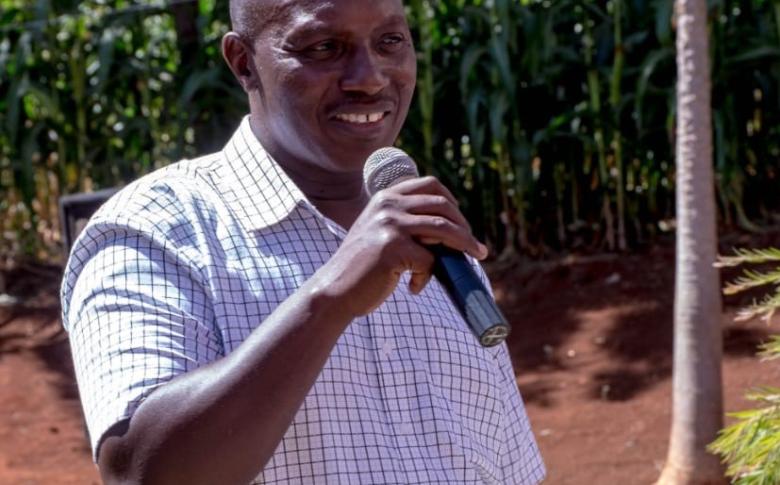 Mzee in Kiswahili means 'old man full of wisdom' – a word used to describe Amos Mwea by colleagues at the WFP Somalia Country Office. "There is no problem without a solution," he would say.
Amos, known as a devoted family man, passed away on 9 February, leaving behind his wife and two daughters.
Amos was a Telecommunications Engineer with a career spanning 28 years including 16 years with WFP, starting off at the Lokichogio Office in July 2004 supporting the South Sudan Operation. He later moved to the Somalia Country Office 2011, based in Nairobi.
"He was a prudent person with a kind soul that based on his all-round ICT Professional expertise wisely contributed towards keeping our operations running at the most remote locations" says Cesar Arroyo, WFP Somalia Country Director.
Amos knew his way around computer networks, data center design, Windows Server systems and even electricity. "It's a big loss for the emergency telecommunications community," says Jalal Shah, Global ETC Coordinator based at WFP Headquarters in Rome.
As an Emergency Telecommunications Associate, Amos frequently circulated around the duty stations of Somalia. In all these places, there weren't any technical feats that he could not conquer with robust expertise and a superb work ethic.
While faced with technical challenges, he always found a way to make things work. He would always say that, "If a gadget was designed by a human and we just need to install it, it must function," says colleague and friend Macneal Mairugwa, ICT Site Maintenance Officer with WFP Somalia.
"For us young guys, he was our career mentor and a father figure," says Macneal.  "I will remember my dearly departed friend knowing that in body he is gone, but spiritually he will always have a place in my heart."