Emergency
Ethiopia: Tigray region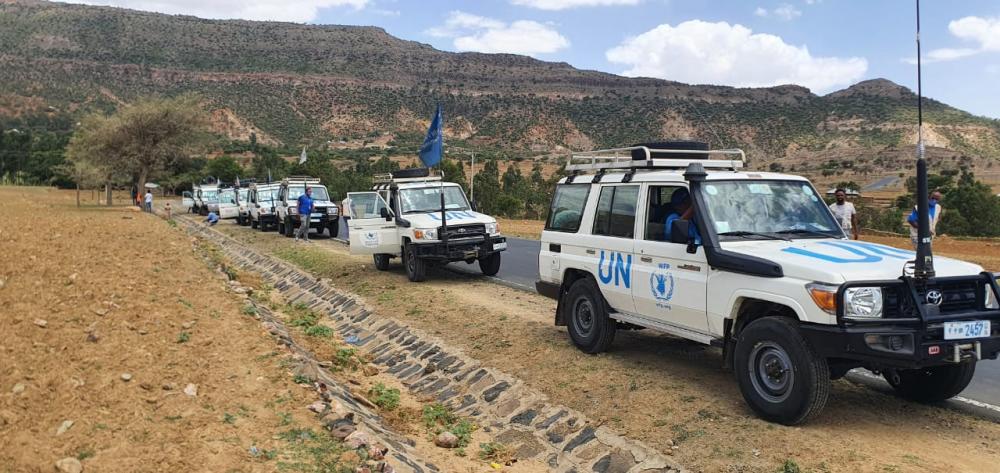 A UN convey - including the ETC - travels from Shire to Mekelle in the Tigray region of Ethiopia. Photo: Khawar Ilyas/WFP
The humanitarian crisis in the Tigray region of Ethiopia continues to deteriorate since conflict erupted in November 2020. Over 90 percent of the population are estimated to need emergency humanitarian assistance.
While humanitarian partners are scaling up response, the humanitarian needs continue to be grave, urgent, and exceeding current capacities. Unpredictable – and in some places, complete blackout – of communications is further hindering humanitarian operations and the flow of information on the humanitarian situation.
The inter-agency ICT Emergency Cell – IOM, OCHA, UNDSS, UNHCR, UNICEF and WFP – was established in February 2021 to coordinate and address IT and communications gaps in the response to the crisis in the Tigray region of Ethiopia.
The Emergency Telecommunications Cluster (ETC) in Ethiopia – led by WFP – was formally activated on 28 May for the response to the crisis in Tigray.
The ETC has received CERF funding of US$500,000 to provide ICT coordination and services for three months in support of the humanitarian response plan for Tigray with a focus on strengthening security communications, building staff capacity and assessing options to provide data connectivity services to humanitarians. 
Overview
Funding status
Percentage received
50.00%
Related documents and links